This vehicle's engine reminds GNRS of a racing engine on hot cams: not much happens below 5000RPM - the engine is gutless with poor response. However, over 5000RPM, and all the way to the redline, this engine turns into a monster.
After the remap, the engine performance below 5000RPM improved considerably: part throttle, and the engine responds with so much more torque and driving in 6th gear no longer feels sluggish. A genuine pleasure to drive when pottering around town.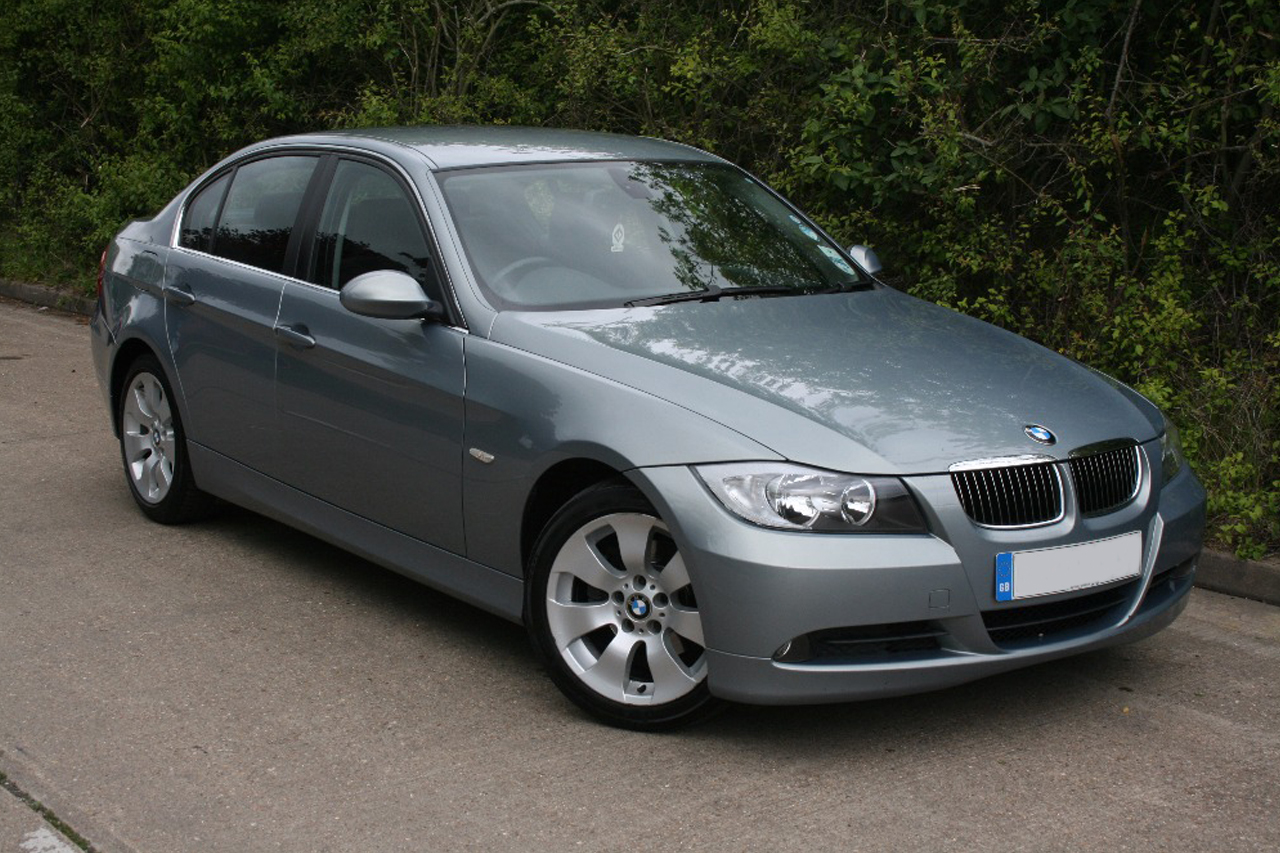 Fuel Economy
There is no change before or after the remap in regards to fuel economy
Before: 28 to 33MPG - With a mixture of town and motorway driving
After: as above ↑

Power Increase by 6% Initial: 218BHP
Tuned: 232BHP

Torque Increase by 10%
Initial: 250N·m
Modified: 275N·m

Mileage at the time of Remapping: 46,000 miles
Performance
The remap to this vehicle only gives a 6% increase / 12BHP improvement to the engine. Together with the customer's consent, GNRS Remapping put together a series of tests on the track to illustrate what exactly these performance figures mean.
Four tests were conducted on the vehicle, both before and after the remap was done. Below shows the summary of the results and what 12BHP improvement can do, with added mid-range torque & power:

Showing actual results taken from the recording system:

Test Results Plotted on a Graph: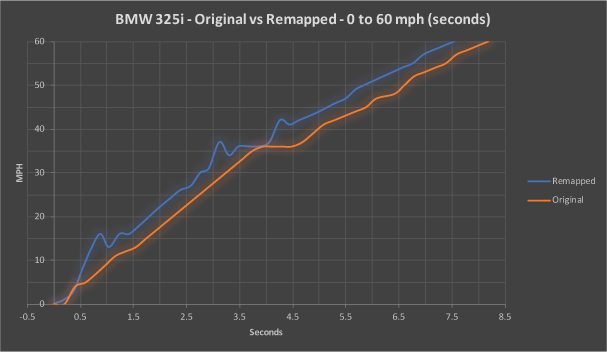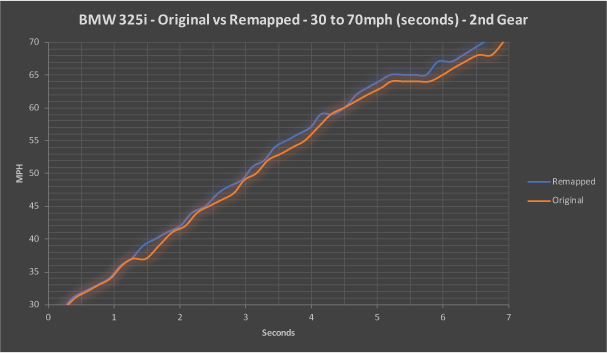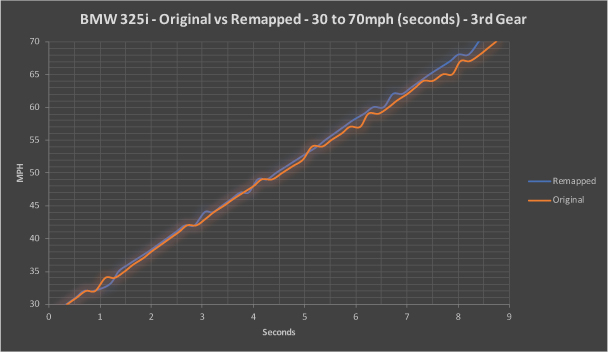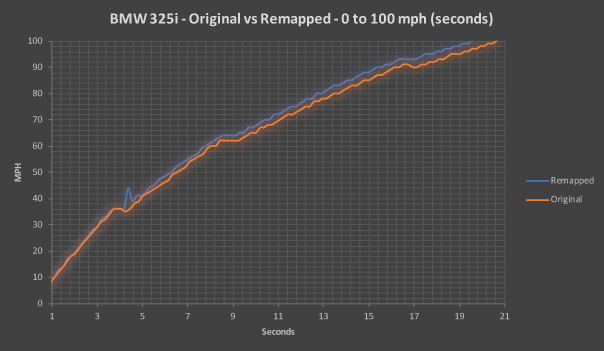 Please note the above times could have been improved further for both the original and modified recordings, however, the customer did not want to abuse the clutch. Standstill starts were conducted with take off as smooth as possible.
Longevity
This car came to GNRS with only 46,000 miles on the clock, which is not much considering it is 2005 model. Customer has maintained this vehicle very well - it is in mint condition. As more mileage is added, GNRS will report back with the customers feedback here.
Summary
The car was remapped with the Red Option. With an increase of only 12 BHP to power after the remap, there is an improvement of 0.5secs on the test for 0 to 60mph, and for the test of 0 to 100mph an improvement of over 1 second. With additional low end, mid-range power, the vehicle feels less sluggish to drive when driving slowly around town.